Reservations System
We have just upgraded to a new reservations system, to improve our service. However, if you have any problems making a booking online, contact our Reservations staff by phone on 07 4946 1800 or email us and we will ensure that we will meet your flight.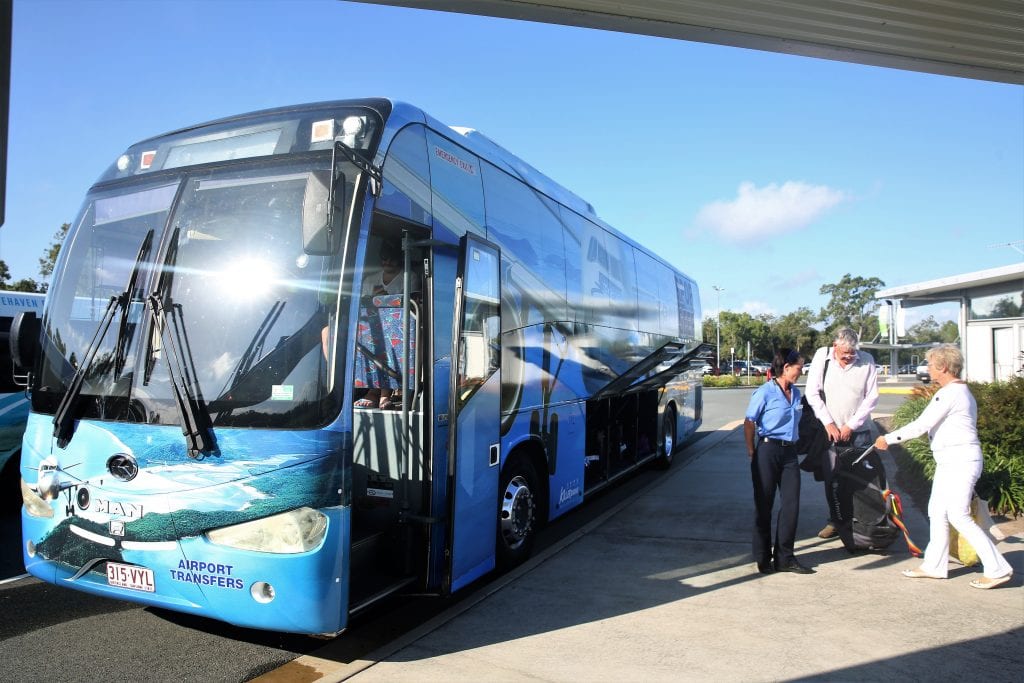 Conditions of Travel
Whitsunday Transit provides transfer services to and from the Whitsunday Coast Airport. Transfers from the airport through to Airlie Beach take approximately 40 mins and all passengers are transferred in air conditioned comfort. Whitsunday Transit transfers newly arriving guests to the region to the majority of the accommodation houses throughout Airlie Beach or to the islands, with a stop available at the Cruise Whitsundays Maritime Terminal at Port of Airlie.
Transfers to and from the airport can be pre-booked by completing our online booking form or call 07 4946 1800 to book over the phone. Alternatively, make your way to the Whitsunday Transit desk at the airport, and arrange your transfers on arrival. We meet all arriving flights, so don't worry, you won't miss the bus!
Whitsunday Transit will not be responsible for delays incurred due to circumstances beyond our control. We accept no responsibility for loss or damage to any luggage or personal and valuable items.